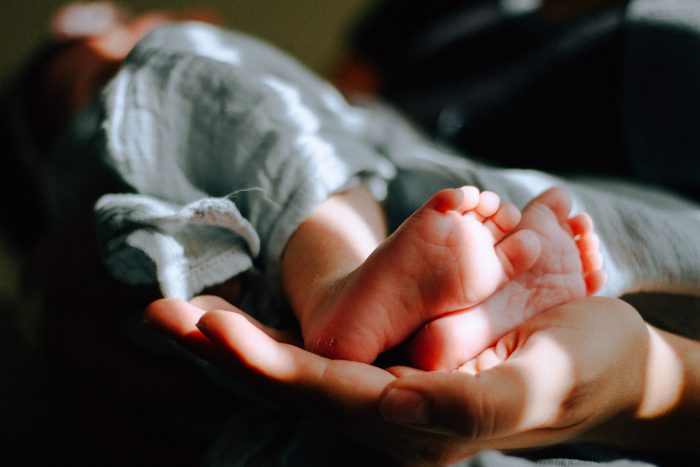 What You Need to Know About the Hospital Experience as a Birth Mother
As an expectant mother choosing adoption for your baby, you have many things to consider. One of the most important parts of the adoption assistance provided to you by your adoption agency is your medical care. As you make an adoption plan you will want to be informed about your medical team, how your agency will assist you in your medical care and how your experience at your doctor's appointments and at the hospital will look.
At A Guardian Angel Adoptions, we are proud of our medical team and the excellent care they give to our expectant mothers, our adoptive families, and our precious newborns.
Our doctor and his team specialize in adoption and have cared for hundreds of birth parents over the course of 20 years. This experience gives him and his team the compassion and knowledge needed to make your experience everything you hope it will be.
Adoption Services to Make Expectant Mothers Feel Safe
Our beautiful hospital is newly renovated with the most up to date equipment available. The grounds and the birthing suites are designed to help you feel right at home. The nursing staff are kind and well trained in delivery and know how to help you feel comfortable during your birthing process. Our hospital also has a Level III Newborn Intensive Care Unit staffed with amazing nurses and doctors in case your baby needs a little extra support after birth.
In addition to our wonderful medical teams and facilities you will also have your own case manager to be beside you every step of the way. Our case managers are a most important part of your team and will help you feel supported and cared for. Our case managers have been there for many birth parents through the adoption process. From the very beginning she will not only welcome you into our care and make sure you have all you need to feel safe and comfortable but she will also take you to your appointments, answer any questions you may have and support you during your delivery.
At your doctor appointments the doctor will measure your uterus and perform ultrasounds to make sure your baby is growing correctly. Our doctor will also make sure you have all the most up to date testing to make sure all is well with you and your baby. He will listen to your baby's heartbeat and answer any questions you may have. You can also discuss pain relief for delivery and future birth control if you would like. He is also available by phone to us if you have any concerns.
Once you get far enough along you may choose whether you would like to be induced. Many expectant moms like the option of induction because it allows them to be prepared for the delivery and have their adoptive family in place if that is part of their adoption plan. If you choose you may also tour the hospital and take birthing classes. We can also pre-register you at the hospital to make your arrival go more smoothly.
What to Know Before Delivery
Before delivery you will be able to meet with your adoption counselor and talk about how you would like the hospital experience to go. You will be able to choose who you would like to be with at the hospital as well as how much time you would like to spend with your baby This plan is able to be changed at any time. We want you to be comfortable with your hospital experience.
Once the day of delivery comes you will arrive at the hospital and be assigned a room. This is the room where you will deliver your baby. Your case manager will be with you to help you navigate the process and get comfortably settled in. If you are being induced once your iv line has been started, you will be given Pitocin which is a medicine to begin labor. You will be able to meet with the anesthetist and discuss pain relief options and let him or her know when you would like that to begin. Your case manager will be right by your side to make sure you have all you need to be comfortable. If part of your adoption plan is to have the adoptive family in the room with you, they can be as involved as you would like. Some are there throughout the birthing experience while others may observe from afar or wait in the waiting room for news and updates. Your adoption plan is yours.
After your delivery and placement, we will continue to be there for you as you recover. We can provide postpartum living expenses as well as counseling and a post placement support coordinator to support you in contact with your adoptive family as you watch your little one grow up.
A Specialized Adoption Assistance Program for You
With our doctor, nurses, hospital, counselors and case managers in place we have everyone you will need to help your delivery be safe and comfortable. Your adoption plan is the most important thing to us, and we are here to help you understand your adoption options and carry out each part of your plan just as you imagine it to be. At A Guardian Angel Adoptions, we have thought of everything, so you won't have to. Our adoption assistance programs include financial assistance programs, where we can cover your adoption expenses, including housing, travel, food, medical expenses, maternity clothing, as well as counseling and legal advice at no expense to you. We work with many adoptive families across the nation and have the best selection available for you. We have families interested in both open adoption as well as closed. This ensures you will have the perfect adoptive family for you and your baby. With all these adoption services in place as well as our fabulous medical team we are ready to help you make an adoption plan.
You are never alone.