Top Three Questions Birth Mothers Ask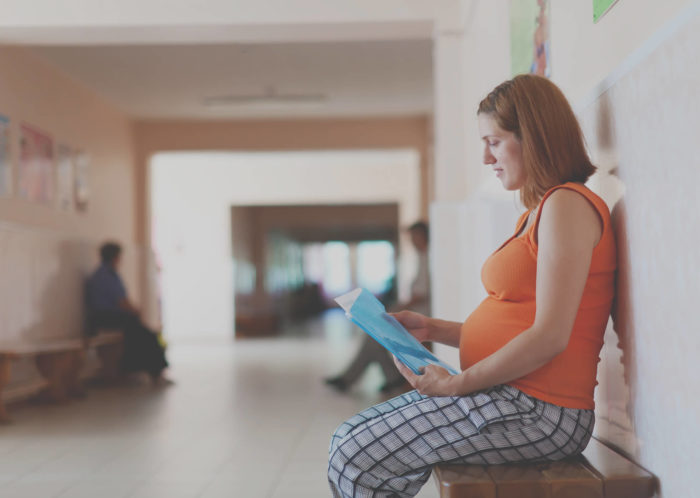 At A Guardian Angel, we make it a priority to help birth mothers from the moment they contact us. This includes answering every question that may arise during the pregnancy and after the birth. Over the many years we've part of adoption, we've come across a lot of questions. Below are the top three questions birth mothers ask about adoption.
1. Can I be involved in choosing the adoptive family?
As the birth mother, you have complete control over what family your baby is placed with. You are involved in each step, and you make the final decision in choosing the future home for your baby. To ensure you feel at peace with your decision, we will provide you with an experienced counselor (at no cost to you) who will help you through this process. Prospective adoptive families also provide in-depth profiles you can review before choosing a family.
We want to help you feel confident when picking an adoptive family for the baby. If you already know what kind of people you'd like to place your baby with, great! We'll help you find that family! If you're not sure, don't worry. We'll walk you through the information that is most critical, and you can start to choose your preferences. Those in-depth profiles you can review contain information like age, religion, location and current family size, and we're happy to share with you what we know about those families as well.
We guarantee that every family available for you to choose from has passed a screening process, ensuring that any child will have a loving home.
2. What are the steps of the adoption process?
The first step of the adoption process is deciding whether adoption is right for you. As a birth mother, you have options, and it's important that you know what they are! If you do decide that adoption is the best choice for you, the next step in the process is choosing an adoption agency.
It is important to choose an adoption agency that cares for the well-being of both you and your baby. We firmly believe in providing the best care for everyone, so before, during, and after pregnancy, we offer free services that can help you on your adoption journey. Some of these services include providing safe and comfortable living arrangements, counseling, and help for you to earn your GED. At A Guardian Angel, these services are free for you.
After choosing an adoption agency, it is time to create a customized adoption plan. An adoption plan contains a list of preferences for the kind of family you would like to adopt your child as well as some of the terms of the adoption (open adoptions vs. closed adoptions). We provide you with experienced counselors who will help you create a plan that fits your wants and needs.
Once you've created a plan, you can now choose an adoptive family. With adoptive family profiles and personal counseling, our birth mothers are prepared to choose the family who she feels will best raise her child.
The last steps of the adoption process are delivery and post-delivery preparation. We make certain that you are provided with a birth parent coordinator that will surround you with love, support, and understanding during the entire pregnancy. After the birth, the baby is placed with the adoptive parents, and you have access to counseling and other services (like GED help) free to you. Some birth mothers choose to keep in contact with A Guardian Angel even years after the birth of the child. Whatever you feel is best for you, we will help you prepare for your life after the delivery.
3. What kind of contact can I have with my baby after placing them for adoption?
Some birth mothers want to have updates about the child as they grow including pictures and letters. This is called a semi-open adoption. Other birth mothers choose to have no contact with the adoptive family or the child after the adoption. This is called a closed adoption. The choice is totally up to the birth mother and should be made with great care.
This decision is made during the adoption plan stage of the process. Deciding on the relationship you want to have with the adoptive family during this phase prepares you to choose a family that feels similarly.
Have more questions?
We're happy to help! Please give us a call or visit our FAQ page for more information.