infant adoption
WHO WE ARE
A Guardian Angel isn't just our name, it's the way we see our role in your adoption process. We founded A Guardian Angel in 2004 as three experienced and discerning adoptive mothers. We set out to change the adoption process and bring compassion, love and completion to each family who walked through our doors. As a fully licensed national newborn and domestic infant adoption agency, our dream is to complete families with passion and professionalism. We offer individualized programs, uniquely suited to each situation.
WHAT SETS US APART
At A Guardian Angel, we strongly emphasize ethics in adoption. The safety of the birth parents, the child, and the adoptive family are paramount. Our team of veteran social workers have thousands of hours of adoption experience. Your social worker will be your personal guide throughout the entire process.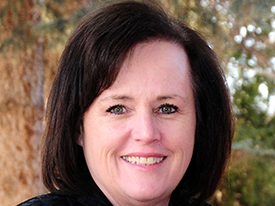 Lori Laird
Director of Birthmother Services
Lori has years of experience overseeing and supervising all aspects of the Birthmother Service department. She has designed a birthmother department that truly expresses the love and gratitude she feels for each birthmother. Lori creates a caring relationship with hundreds of birthmothers. Lori has created a unique kinship with thousands of birth mothers over the past two decades. Birthmothers seek her special gift of guidance and assurance on the adoption journey. She is a strong and compassionate leader.
Lori has organized and completed a Sub-for-Santa program for hundreds of needy women and children in the inner-city projects. She is actively involved in the Families for African American Awareness support group since 1997. Lori is a member of UAC (Utah Adoption Council) and NACAC (North American Council on Adoptable Children.) She has also trained at the UAC annual adoption conference on "Parenting The Transracially Adopted Child". Lori and her husband have six children. She loves to go camping and four wheeling with her family.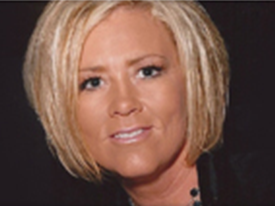 Yvonne Johanson
Director of Adoptive Family Services
Yvonne previously directed the Adoptive Family department for a local adoption agency. This is where she discovered her love for the privilege of bringing birthmothers and adoptive families together. Yvonne is now the Director of the Adoptive Family department for A Guardian Angel Adoptions, LLC, and owns the agency along with two of her closest friends. Yvonne has had the privilege of leading hundreds of families and birth mothers through their adoption experience, helping to establish a bond between the two.
Yvonne has been actively involved in the Primary Presidency of the Genesis Group as well as in Families for African American Awareness. She has also volunteered for the Ouelessebougou Utah Alliance. Yvonne has trained with NACAC and is a member of and the 2006-07 President of the Utah Adoption Council. She has also presented at the UAC annual adoption conference on "Parenting The Transracially Adopted Child".
Yvonne is married to Jack and is the Mother of four children. Joshua (Alysha), Taylor (Melissa), Lauren and Elijah. Her greatest joy comes from parenting her children and seeing them grow. In her spare time Yvonne loves to be on the water boating with her family.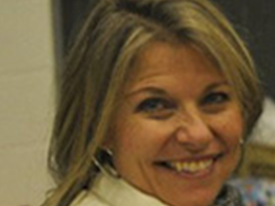 Kim Brown
Director of Financial Services
Kim P. Brown is the Director of Financial Services. She has several years of experience in the adoption field and has helped several hundreds of adoptive families navigate the financial and medical aspects of their newborn or infant adoption. She oversees all the financial operations of A Guardian Angel Adoptions, LLC. Kim works closely with tax accountants, auditors and financial professionals to provide expert management of adoption funds for birthmothers and adoptive families. Kim is a great asset to our team in networking with our medical staff to obtain wonderful medical services for our birthmothers and babies. Kim also negotiates fair medical fees for our adoptive families. She is a strong and dynamic leader and passionate about her position at A Guardian Angel Adoptions, LLC.
Kim has her Master of Education degree in Instructional Technology from Utah State University 2005. She has a Bachelor of Science degree in Business Education/Administrative Systems with a minor in Business Administration from Utah State University. Kim is an Associate Professor in Digital Media at Utah Valley University. Kim and her husband, Michael, have three children. She loves to spend time watching her children grow and develop in sports, dance and gymnastics. She loves being home and managing daily life for her family every chance she can.
If you are a birth mom seeking help or information,
click here.
For more information on adopting a child into your family,
click here.