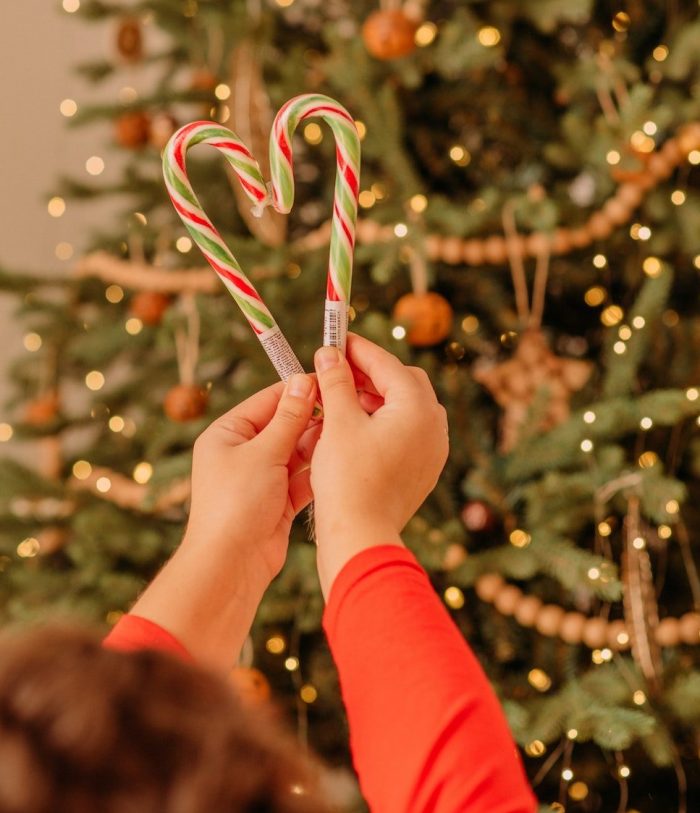 Navigating the Holidays No Matter Your Adoption Type
The holidays are often portrayed as a magical time of year with colorful lights and a fresh blanket of perfect snow coating the ground. However, this time of year can also be a very stressful or confusing time for many, especially birth mothers who have selflessly gifted their child a new family. This sentimental time can bring a range of mixed emotions for birth mothers as they aren't sure how involved they should be with their child or be weighing the pros and cons of the decision they made to give their child up for adoption.
No matter the level of openness you choose between you and your child, A Guardian Angel Adoptions will be there to support you throughout the entire adoption process and after placement. We know how bittersweet the holidays can be after placing your child and have many resources to help you through the hard times. We are always here to offer support, love and help.
When Your Child is in an Open Adoption
The birth parent(s) has the ability to be more involved in the child's life with an open adoption so it can be helpful during the holidays to communicate with the adoptive parents about how you can be involved with your child. Consider sending a holiday card or a small present, if that's a feasible option for you. Depending on your closeness to the adoptive family and the terms of your open adoption, see if you can set up a short time to visit your child to wish them a happy holiday and spend an hour or so with them and the adoptive family.
Most importantly, surround yourself with people who support you and help lift you up. It is always a good idea to reach out to your Guardian Angel counselor and set up time to talk about what you are experiencing and receive some good coping mechanisms for the stress this time of year can bring.
When Your Child is in a Semi-Open Adoption
With a semi-open adoption, it is important to remember your child is still a part of your life even with the level of confidentiality involved. If you want holiday pictures of your child or an update on how they are doing, reach out to your adoption professionals to communicate your wishes with the adoptive family. You can always send a holiday card or a gift with a note for your child and the adoptive family through your communication channels at the agency if you want to do a little something as well.
Take time to write in your journal about how you are feeling as you navigate the holidays. Stay in touch with your counselor and turn to family and friends for comfort when things feel overwhelming. Ultimately, remember that you made a very selfless decision for you and your child. You have given an amazing blessing to a family longing for a child.
When Your Child is in a Closed Adoption
While birth parents in a closed adoption have no direct contact with their child or the adoptive family, Guardian Angel will often ask adoptive parents to provide updates and pictures of the child in case you decide you want them. You can always reach out to Guardian Angel if you have questions about what is allowed with your closed adoption and what is available to you. Guardian Angel will give you plenty of support and your counselor will happily help you navigate the overwhelming and sometimes conflicting feelings you will experience, especially during the holidays.
No Matter Your Adoption Type
Remember that A Guardian Angel Adoptions is here for you. We have plenty of resources for you to take advantage of to help you cope and we are proud of the selflessness you showed in giving your child the opportunity to have a life with a wonderful adoptive family. Choosing another family to raise your child takes strength, courage and pure love. It can be an incredibly difficult decision to make. You are not alone. There have been other birth mothers who have gone through this process too and you have counselors, friends, family and members of A Guardian Angel Adoptions here supporting you and the sacrifice you made for your child.
Some suggestions we encourage to help you handle the many emotions you feel, include writing your thoughts and feelings in a journal, lighting a candle, saying a prayer or even writing your child a letter, even if you have a closed adoption. Take time to talk about your experience with those close to you and be sure to include other positive self-care steps to help you mentally, emotionally and physically.
This time of year is truly about selfless giving, love and kindness, and your decision to let your child be part of another family is the purest form of love and sacrifice.