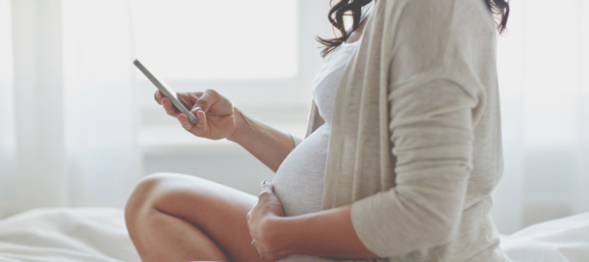 What Kind of Adoption is Right For Me? The Difference Between Closed, Semi-Open, and Open Adoptions.
As the birth mother, you choose the type of relationship you will have with your baby and the adoptive family. We will help you understand the pros and cons of different kinds of adoptions so you can pick the best kind for you.
As your adoption agency, one of our most important roles is to educate. We want you to understand all of your adoption options. There are generally three types of adoptions, with some variations of each kind. Adoptions are mostly referred to as closed, semi-open, and open adoptions. In this article, you will find the information you need to evaluate all three and decide on one that fulfills your unique needs.
Closed Adoption
In a closed adoption, the birth mother has decided to have no contact with the adoptive family or the child after placement. Closed adoptions offer the most privacy because no identifying information needs to be exchanged between the birth mother and the adoptive family. You can remain completely confidential if you choose. If you have any questions or concerns about this decision after delivery, you can contact our direct help-line. Many times we ask families to send updates and then hold them until they are requested by the birth mother. A closed adoption can be a good option for birth mothers seeking complete confidentiality. No matter what, A Guardian Angel Adoptions will support you in your decision and be there for you as you move forward after placement.
Semi-Open Adoption
A semi-open adoption is a lot like an open one because it allows the birth mother to receive updates about the child. The difference is that your adoption agency acts as a go-between. With this option, we will pass communications (such as pictures and letters) about the adopted child on to you. There is no direct contact between birth mother and adoptive family. As your mediator, we will help you decide on what is shared and we will communicate your wishes to the adoptive family. This option can be good for birth mothers who wish to remain confidential, while staying informed about the child.
Open Adoption
In an open adoption, the birth mother and the adoptive family stay in contact after delivery. This is a good option for birth mothers who want to have ongoing communications and frequent updates about the child. Depending on how active you wish to be in the child's life, this relationship might involve phone calls, social media accounts sharing photos, writing letters or corresponding via email. It is up to you. If you see this relationship with an adoptive family as a beneficial part of your future, our post-placement team will help facilitate it.
Choosing the right relationship for an adoption is about choosing your future. What do you want life after the adoption to look like? A Guardian Angel is here to help you plan that future. With trustworthy resources and experienced counselors, you can choose an adoption that not only fits your current needs but shapes your bright future.