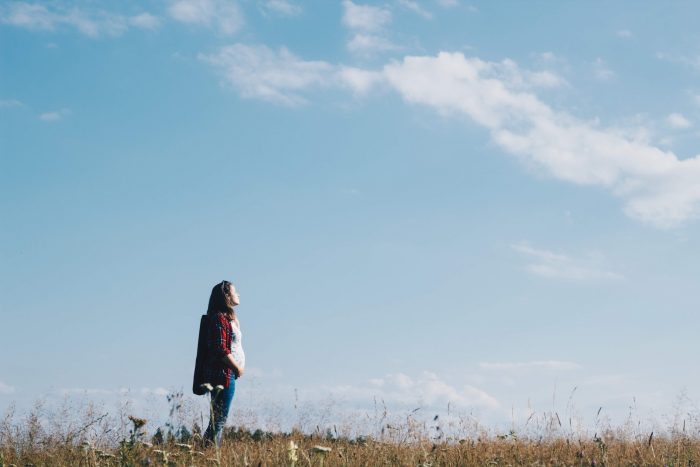 What Can Counseling Do For Me During My Pregnancy?
Having the right resources available to you when you learn of your unexpected pregnancy is important and should be studied out when exploring adoption agencies. When working with an adoption agency, you should inquire about the assistance they offer and what services are available to you. Caring for your mental health is equally as important as your physical health as you begin the adoption journey.
A Guardian Angel Adoptions works to support all expectant mothers as we know how important it is to be able to openly talk about your thoughts and feelings. No mother should feel guilty for considering adoption and should understand how positive the adoption experience can be for both them and their child. A Guardian Angel Adoptions offers expectant mothers counseling to be able to express their thoughts and help them find comfort throughout their adoption journey.
Working through your thoughts and feelings during an unexpected pregnancy can be difficult when the opinions of others might be overpowering your own. It is important to feel like you are being heard and have a safe space to express your thoughts and feelings. Choosing to work with an adoption agency like A Guardian Angel Adoptions ensures that the proper guidance and counseling will be available to you at no cost. We understand how difficult it can be to make the decision to place your child for adoption. In order to have peace of mind and feel in control of the situation, counseling can help you express the feelings you are having and help you learn ways to cope with feelings of anxiousness and depression during pregnancy.
What to Know About Adoption Counseling
We know expectant mothers have a lot of concerns and we want to be here to be able to provide guidance and assistance. The following are frequently asked questions about adoption counseling services and how they can help expectant mothers through their pregnancy.
What type of counseling does A Guardian Angel offer specifically?
A Guardian Angel Adoptions offers grief counseling, trauma counseling, support with drug and legal issues, the grief of a birth mother's other children, and adoption counseling. Adoption counseling and other counseling services offer assistance to expectant mothers in helping make a plan for the kind of adoption they are wanting. This can include things like the level of openness the mother wants with the child, the specifics in a placement plan, preparing for the hospital experience and more.
Does the counseling cost anything?
We believe, as an expectant mother, you should have the support necessary to ensure you and your child are taken care of. We provide many services, including adoption counseling, at no cost to the expectant mother.
How can counseling help a birth mother during her pregnancy?
Counseling is an important part of the coping process and is heavily recommended to expectant mothers. Counseling helps expectant mothers process emotions, deal with comments and opinions of others, and prepare her to transition back to life after placement.
How long does each counseling session last?
Counseling sessions generally last for about an hour and are there for expectant mothers to openly speak with a licensed counselor about her concerns and thoughts. An adoption counselor's job is to listen and provide tools and resources to help expectant mothers recognize and understand their feelings and how to cope with them.
How many counseling sessions do you get?
You will receive as many adoption counseling services as needed to help prepare you for the birth of the child and post-placement as you work on getting back on your feet.
Do you talk to the same counselor for each session, or is there a different counselor each time?
Every expectant mother is assigned to one counselor. This helps the expectant mother feel safe and allows her to build a relationship with the counselor. It is important that the expectant mother feels she can trust the counselor and is able to open up and express how she is feeling. This relationship is helpful to have as the counselor will be the one responsible for taking the relinquishment at the hospital.
Is the counselor part of A Guardian Angel Adoptions, or are they from a third party?
A Guardian Angel Adoptions has a team of counselors that are trained within our program to provide assistance and support.
How does A Guardian Angel Adoptions pick/select their counselors?
A Guardian Angel Adoptions only provides the best counseling services. We know how important counselors are to the support system we offer and ensure that each has a strong background and necessary training. All counselors are required to have a background in adoption counseling.
What qualifies a counselor for A Guardian Angel?
An adoption counselor is qualified depending on the amount of adoption training. Grief loss and trauma training are a plus as well. Some of our staff are adoptive mothers or birth mothers themselves. That is a big plus for us in the hiring process as it allows a more personal connection.
Working with a counselor can offer relief and provide assistance to expectant mothers who might be dealing with:
Anxiety
Depression
Lack of support
Previous difficult experiences
Peer pressure
Panic attacks
Helpful Resources for Expectant Mothers
You deserve to have peace of mind and A Guardian Angel Adoptions wants to provide all the adoption resources possible to ensure a positive experience in such a difficult situation. A counselor with adoption experience will be able to better understand the feelings you are experiencing as an expectant mother and will be able to listen and provide unbiased advice to help you feel at ease throughout the adoption process.
Talking one on one with a therapist can be a great way to manage stress, deal with depression and ease anxiety. An adoption counselor can help you with financial concerns, worries over how your child will be taken care of, and other stresses on top of your pregnancy. For more information about adoption counseling services through A Guardian Angel Adoptions, contact us today. We look forward to providing our services and working with expectant mothers across the US.