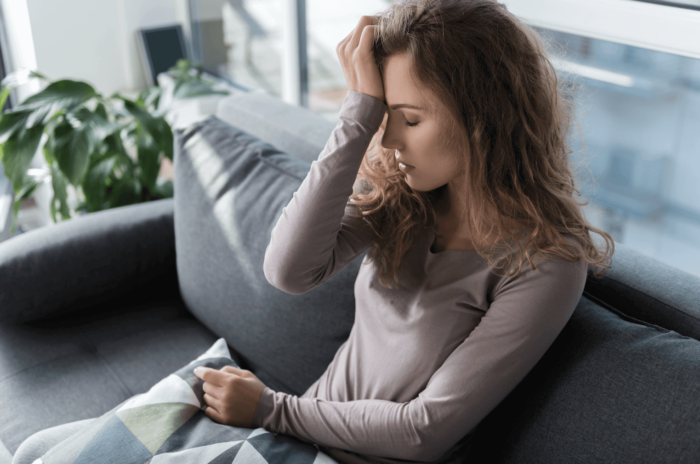 Unplanned Pregnancy In Uncertain Times: An Adoption Agency Can Provide Relief and Support
An unplanned pregnancy can often cause feelings of stress, uncertainty, depression and anxiety. Learning that you are expecting a child when you have planned otherwise can be a difficult experience to completely embrace as you would hope. What's more, given the current circumstances, political and social uncertainty can leave expectant mothers feeling alone and unsure how to navigate their future or the future of their child's safely.
When expectant mothers learn of their unplanned pregnancy it is important they find someone they can turn to for support in order to educate themselves on their adoption options available. A qualified adoption agency should work with expectant mothers to create an adoption plan and provide care for both mother and child to ensure their safety and well-being during and after the adoption process. Being able to trust the agency you choose is important and requires research. Working with a licensed agency can help ensure that your support system has the training and certification necessary to help you through the adoption process and ultimately place your child with a loving family. By turning to an agency like A Guardian Angel Adoptions, expectant mothers can find peace in knowing that adoption services like medical care, living arrangements, food, clothing, counseling and support are available to them immediately and free of charge.
How to Choose an Adoption Agency
Expectant mothers must consider the type of adoption that will be best for them and the child, and the available adoption centers in the area. Each adoption agency has unique procedures and might offer different services. Expectant mothers should study the adoption agency's website and speak with a professional to ensure all of their questions are answered. You will get a better understanding of whether or not the agency is going to be a good fit for you after learning more about their processes.
It is important to look for an ethical adoption agency that equally serves the expectant mothers, the child and the prospective family. An ethical agency should provide 24/7 support and guidance and should offer services for all parties. A full-service agency means the adoption center is dedicated to helping the prospective birth parents and adoptive families from beginning to end and has the needs of all parties in mind.
Check for Agency Licensing
Before working with any agency, you should ensure that they are a reputable, licensed adoption agency. While licensing requirements vary by state, each state clearly defines which agencies are licensed to place children for adoption and what standards the agencies need to meet and maintain. You can check licensed agencies by going to the Office of Licensing websites in each state.
There are criteria all agency staff must meet to be a licensed agency, including education requirements, training and regulations. A Guardian Angel Adoptions is a fully licensed adoption agency that was established almost 20 years ago. With adoption experience of their own, their mission is to help prospective mothers feel safe and secure as they learn about adoption and make plans that fit their needs.
Ensure the Adoption Agency is Reputable
A good adoption agency should be focused on fulfilling the needs of the birth parents, child and adoptive parents rather than solely one or the other. There should be steps that are clearly laid out in how they will provide both prospective parents and expectant mothers with necessary assistance. Before choosing an agency, consider the staff that will be assisting you. A qualified agency should be backed by quality training and staff with professional degrees. It is important you are familiar with those you will be working with and trust them throughout the process. You should feel like they have the experience to back their suggestions and advice.
Remember to be wary of promises made by an agency that seems like they can't be fulfilled. It is important to feel like you can trust the information that the adoption agency is telling you. Ensure that the programs available to you are clearly stated and any requirements, etc. are clearly listed. The agency should be upfront about your options and fully disclose all their adoption process requirements before working with you. You should be able to receive training, education and support from the adoption agency you choose even after you have placed the child for adoption.
As you look to an adoption agency for advice, pay attention to their responsiveness. An adoption agency with your best interests should be prepared to communicate with you at the level that you are comfortable with. The agency staff should be there to answer questions and help solve concerns as soon as they come up. A Guardian Angel Adoptions works with expectant parents to help them understand their adoption options so they can feel comfortable and at ease with their decision.