Ethics in Adoption: How A Guardian Angel Adoptions is Different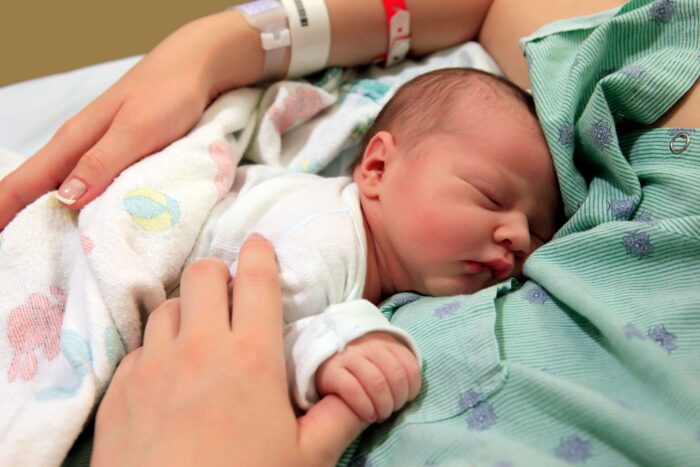 What is an Ethical Adoption?
The road to adoption for both expectant mothers and adoptive families can present many unknowns. An ethical adoption is one that follows all laws, regulations, and best practices required and expected of an agency. Most adoption agencies will claim they have the best interests of both adoptive parents and expectant mothers at heart. Still, it is important to ask the right questions to ensure you are working with the best and most ethical adoption agency.
A Guardian Angel Adoptions is a Utah-based adoption agency working with mothers and families all over the country. Our team of veteran counselors has years of adoption experience. We act as your support system throughout the adoption process.
The last thing we want you to worry about is feeling pressured, receiving false information, or missing helpful resources. The adoption agency you choose should act as the glue that brings all the pieces together and provides support during times of uncertainty.
What to Consider Before Choosing an Adoption Agency
No two adoption agencies are the same. It is important for expectant mothers considering adoption to do research about each agency's programs and services. That way, you are comfortable throughout the adoption process. You should feel like you have the support you need during and after your unplanned pregnancy.
There are several ways to tell if an adoption agency is ethical. This means that the agency will work to protect both the expectant mother and the adoptive family and provide them the best care, equally.
Adoption Plan
Ensure that the agency you choose has a plan in place to stay in contact with you. The agency should also provide you with all the information you need to help you make an adoption plan that you feel good about. An ethical adoption agency will provide counseling for both the expectant mother and adoptive family, will encourage both parties to ask questions, and will offer support whether you choose adoption in the end or not.
An agency should give you control and charge over your experience while also being there to help whenever you need it. It is important for both expectant mothers and adoptive families to find an adoption agency to act as a personal guide throughout the adoption journey.
An ethical adoption agency will understand the stresses expectant mothers face during pregnancy. It will provide free services to assist you while you prepare to give birth. It will do the same during a period of time after adoption to help you get back on your feet.
The adoption process can be similarly overwhelming for adoptive families. An agency that has your best interests at heart will provide educational opportunities, legal services, counseling, and more to help you confidently make a decision about adoption.
3 Things to Remember When Choosing an Adoption Agency
The first mission of an adoption agency is to have the interest of the child at heart as well as the expectant mother's wellbeing and the adoptive family. Ensure that the agency you choose helps you feel like you have a voice and that you have support in your adoption decisions.
A good adoption agency works to meet the expectations of both expectant mothers considering adoption and prospective adoptive parents. An ethically sound agency will not have competing interests and will work to provide the best services for both parties.
Quality services, including counseling, should be available to expectant mothers and adoptive families. These should be accessible while parents are considering adoption and even through placement.
Knowing what to look for or what questions to ask may feel overwhelming. Use this list of adoption agency questions to better understand the ethics of the agency you are considering. These questions will help you be more aware of what to ask for and expect.
What Makes A Guardian Angel Unique?
Investing time in learning about the adoption agency you plan to work with will help you make a decision you feel confident about. At A Guardian Angel Adoptions, we have personal experience and a passion for improving the adoption process.
A Guardian Angel Adoptions was founded by three adoptive mothers who learned first-hand what it was like to go through the adoption process as prospective adoptive families. They founded an adoption agency using their personal experiences. Their goal is to work with, support, and show love and compassion to expectant mothers and adoptive families alike. The safety of the expectant mother, the child, and the adoptive family are all regarded as the highest priority of the agency.
Find answers to questions about adoption attorneys, the matching process, and more at our FAQ page.
A Guardian Angel Offers Services for Expectant Mothers and Adoptive Families
For expectant mothers considering adoption
A Guardian Angel is powered by real experiences and genuine connections. We understand how scary it is to make so many decisions that will affect both you and your child. As mothers ourselves, we want to help you find the best solution for your situation. We can offer comfort through free adoption services, counseling, and even by lending listening ears. A list of free adoption services for expectant mothers may include:
Medical care
Housing
Pregnancy-related expenses
Legal assistance
Counseling
Communication
Education Assistance
Before beginning an adoption plan we ask expectant mothers to tell us more about themselves so we can better understand how we can help. Our goal is to learn more about you and your situation so we can customize a unique adoption plan for you if you decide adoption is the right choice.
For adoptive families
We provide prospective adoptive families with everything they need to make an informed decision and become adoptive parents if they choose. From the first call, we work to ensure that best practices and ethics are a priority in our process. We begin by encouraging families to complete the required application forms and participate in a home study process. Then, we continue to walk with you every step of the way through post-placement. A Guardian Angel Adoptions offers helpful resources for adoptive families and a list of required forms for adoptive families to review.
A Guardian Angel Adoptions is Here to Support You
We understand that making decisions about adoption is important. These choices can be difficult and will take some time. The decision is always unique to the expectant mother and adoptive families' circumstances. 
We want to support you in making the most educated decision by being a trusted, ethical adoption agency that you can turn to for help. If you are considering adoption, want more information about A Guardian Angel Adoptions, or simply need someone to talk to, contact us today.