How to Find a Good Adoption Agency
When making an adoption plan, one of the very first decisions you will make is which adoption agency you will work with. Choosing an adoption agency can be overwhelming and scary. There are countless adoption agencies, but it's hard to know what to look for and how to choose the right agency for you. We understand how difficult this process is and we want to provide you with answers and support.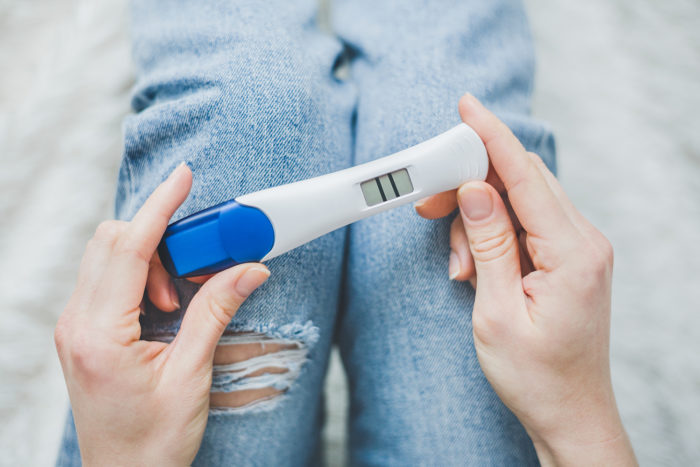 What to Look for as a Birth Mother
When looking for an adoption agency, it's important to ask what kind of support birth moms will receive. The adoption process will be full of emotional ups and downs, but you don't have to handle them alone. A great adoption agency will educate you on your options, encourage you to choose an adoptive family that best fits your desires, and never pressure you into any decisions. They will also provide the following services:
Housing
Medical needs
Maternal clothing
24/7 counseling and support
Adoption and hospital planning
Reviews, testimonials and references for adoptive families
Questions to Ask Adoption Agency
Moving forward after placing your baby for adoption won't be easy, but a great adoption agency can help. Before making any decision, it's important to ask what support you will receive after placement. This can include education on grief and loss, suggestions for how to cope after placing a child for adoption, referrals to local counselors and more. Good adoption specialists will be there to support you long after you place your baby for adoption. 
We've compiled a list of questions you should ask as you are looking for the right agency for you:
Is the adoption agency an agency specializing in domestic (working within the United States) adoptions, or do they specialize in international adoptions? You will want a domestic adoption agency.
Are they a licensed adoption agency? Some who advertise are actually facilitators, not agencies. Facilitators are not required to provide the same compassion and caring services that licensed adoption agencies provide.
You can also ask if the adoption agency has ever had a violation of their license. A violation means they have not kept all the rules required by the licensors for an adoption. This is very important because it tells you if the agency is providing ethical adoption to its expectant mothers, birth mothers, and adoptive families.
What kind of programs do they offer?
Will they offer a customized adoption plan for you?
What is their adoption process and what do they need from you to begin your adoption plan?
What kinds of support do they provide for expectant mothers, birth mothers, and adoptive families?
Do they offer travel, living expenses, legal and medical help, counseling and support groups?
Do they have negative social media reviews? Ask them about what is written. Even though there are many things they cannot disclose due to confidentiality, they should be able to explain the situation as well as the outcome in general terms without mentioning identifying information. An ethical adoption agency will be forthcoming about what happened.
Do they let you choose your adoptive family? What do the prospective adoptive parents need to do to qualify to adopt a child with the agency? What does the home study process look like for them? Can you choose a married couple or a single adoptive parent?
Does the agency offer open, semi-open and closed adoptions? Does the agency help with contact between adoptive parents and birth mothers before and after the adoption?
Does the agency ever place your child in Cradle Care or Foster Care before placement with the adoptive family?
Can you call the adoption agency right up until birth or even after?
Consider A Guardian Angel Adoptions
It is important that you choose an adoption agency that makes you feel comfortable and confident. Although it can be a challenge, putting in the effort to find the right adoption agency is absolutely worth it.
Contact us to learn more about our birth mom care before, during and after placement.