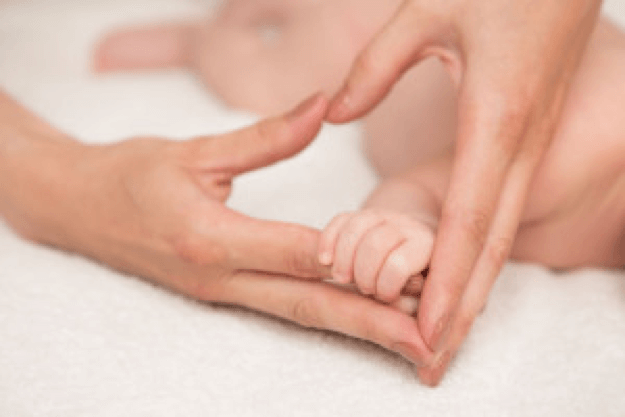 Hello! You've found us! Whether you're pregnant and looking for someone to talk to or abortion alternatives, or you know someone who is, you are welcome here. We are here to assist you with all your adoption needs.
This article is the third in a series that goes through the whole adoption process for birth mothers (six primary stages in the adoption process). We'll be going over the third step in the adoption process, which is making an adoption plan.
First, though, we'll introduce you to the adoption process as a whole. Then we'll spend the rest of the time diving into making an adoption plan: what things are important to consider when planning for an adoption and what should be included in a plan.
Introduction to the Adoption Process
First things first: let's introduce you to the adoption process. With A Guardian Angel, you'll always have someone to talk to throughout this process, so don't worry about memorizing this process or being overwhelmed. We're always here to help.
The adoption process goes like this:
Decide on adoption — choosing an abortion alternative like adoption is the important first step in the adoption process. Nothing starts until you feel sure about your decision to put your baby up for adoption.
Decide on an agency — look at the services the agencies offer, the accessibility of these agencies, and how the agencies connect you to adoptive families.
Make an adoption plan — with A Guardian Angel, you'll always have someone there to make sure you plan for everything you and your baby need (and we'll take care of any legal fees that go along with the adoption process).
Choose an adoptive family — choose from families waiting to adopt a child. At A Guardian Angel, we carefully screen our adoptive families so you can be confident your baby will be in a safe and loving environment.
Prepare for delivery — once you've made the preparations for your adoption plan, you can take care of yourself and prepare for delivery.
Recovering from delivery — you'll need a little bit of time, at least, to rest and heal after delivery. We'll still be with you during that time, and we'll have our lines open for you long afterward.
Remember, this is a brief overview of the adoption process. We have a more in-depth description of the process of our Adoption Process [link to adoption process page] page.
Make a plan
At this stage in the adoption process, you've decided that placing your baby for adoption is the best thing to do for you and your baby, and you've probably looked at some possible adoption agencies you can turn to. Just by looking at some agencies and seeing what they offer, you've already done some pre-planning. Way to go! Now it's time to make a more detailed plan. At A Guardian Angel, you'll always have someone who will help you make an adoption plan and make sure you think of everything. Here are some of the main parts of an adoption plan.
Open or closed adoption
We talked a little about open and closed adoptions in Choosing an Adoption Agency [link to blog post], so we'll explain a little more about your options with open or closed adoptions.
An open adoption means the birth mother and adoptive parents want to keep in contact after the birth of the child. This includes letters and pictures as the child grows up. A closed adoption means the birth mother or adoptive parents do not want to have contact with each other after the birth of the baby. Remember you as a birth mother have the choice as to whether or not you want contact with your baby and the adoptive parents after placement.
This is part of the pre-planning you did when you looked at adoption agencies: if you want an open adoption, find an agency that will support your wishes. Make sure you keep this in the front of your mind when you choose adoptive parents [link to blog post] because you'll want to choose parents who also want an open adoption. Likewise, if you would rather have a closed adoption, find an agency that supports your desires and adoptive parents who feel the same way.
Choosing a family
Part of the adoption plan is choosing the adoptive parents. Depending on the adoption agency you use and your desires, you can have contact with adoptive parents before choosing a specific couple or family and then communicate with them as often as you want leading up to the birth. There will be more on this in Part 4 [link to blog post] of the adoption process.
Where to have the baby
Adoption agencies can work strictly within their own states, or they can, like A Guardian Angel, work all across the United States. If that is the case, you may have the choice to travel to the state where the adoption agency is located so you can receive better, more hands-on care from the agency.
For instance, A Guardian Angel is located in Utah, but no matter where you are, we would love to come to you. And we do. We also invite you to come stay in Utah during your pregnancy so that we can spend more time with you and provide you with the best care available. You can travel to Utah whenever is best for your situation and enjoy the beauty of the Utah scenery while you prepare for the birth of your child.
Prepare for the hospital
Although this may be some months away, it's important to prepare for your hospital stay. You get to choose a lot of things about the delivery of the baby including who is in the room with you, if you want to see the baby or not, and if you want to share these moments with the adoptive parents. Whatever makes you the most comfortable is what happens at the hospital. Don't worry, you'll always have someone available to you from A Guardian Angel to help you through this time.
After the birth, you'll sign the relinquishment document that says you are placing the baby for adoption. Depending on your preference for an open adoption or closed adoption, you'll also sign an openness agreement (as will the adoptive parents) that establishes the kind of adoption you want. This may include legal costs, but we at A Guardian Angel take care of all of our birth mothers' legal costs related to the pregnancy.
Planning for the future
There's a lot that goes into planning for an adoption. Caring about and planning for your health and future, the future of your baby, the adoption relationship going forward, and the hospital stay are all important parts of this stage.
If you want to talk with someone about making this plan, please call us at 877.742.6435. We are happy to talk about your situation and go through the adoption process with you. We stand with you.
Now that you've thought through an adoption plan, it's time to choose an adoptive family.