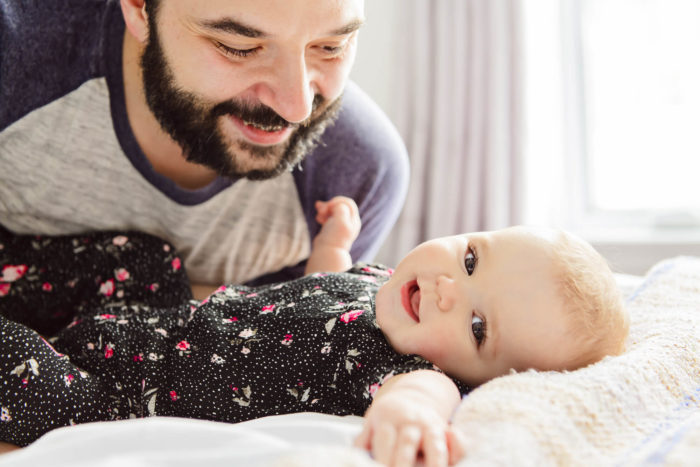 The impact of your adoption journey
Adoption impacts more people than just the birth parents. Learn about how your decision to choose adoption blesses the lives of others.
As you go through the adoption process, it's normal to think about how this choice will impact you and your life—but your decision reaches much further than yourself. Let's take a moment to explore the effect that your selfless choice will have on you, your baby and the family who will welcome your child into their home and hearts.
The impact of adoption on expecting mothers
The decision to give your baby a life you cannot provide for them right now is not an easy one to make. Expecting mothers often feel confusion, grief and other strong emotions both during and after choosing adoption. What's important to remember is that these feelings are normal—you're experiencing what thousands of birth parents have felt throughout history. These emotions, though difficult, are a natural part of the adoption process.
Choosing an adoption agency that understands your feelings will help you deal with the impact this decision has on your life. The right agency will respect your needs, understand your feelings and always be there to support you—both pre and post adoption. You will receive constant help, love and support as you take your adoption journey at your own pace.
Remember, just because you chose adoption, it doesn't mean you'll forget your baby or love them any less. But you can feel peace knowing that your decision will have an amazing impact on their lives and others'.
How your choice impacts adopting families
To truly understand the impact your choice has on adopting parents, you must first understand what they have gone through to get to this point. Infertility is the most common reason for an adopting family to consider adoption. This can be an extremely painful experience for the couple. They may feel shame, grief and despair—and believe that they have lost their chance to have the family they've always hoped for.
But because of the loving sacrifice of birth mothers everywhere, that chance is not lost—adoption can give them new hope and the opportunity to become parents. To make sure you are confident in your child's future, you will have the opportunity to choose the family you feel is the best match for your baby. You will feel peace knowing that your baby will be cherished and loved by a family of your choice. The incredible sacrifice of a birth mother and the privilege it is to be chosen to raise her baby cannot be lost on someone who has spent years on their knees praying for this very gift.
If you choose to, you can see the impact you've made on these grateful parents firsthand. Once your baby is placed into the welcoming arms of their new parents, you will literally see the love and happiness in their eyes. You've given them a precious miracle—one they will forever be grateful for.
The impact of adoption on your baby
How will adoption impact my child? This is the question that all expecting mothers ask. Once they finalize the adoption, many birth parents worry about how adoption will affect their child's life, but the truth is that adopted children face many of the same struggles, triumphs and joys as any other children. There will be scraped knees, favorite toys and first crushes—all normal parts of growing up. And because your love has been with them even before they were born they will join thousands of adopted children who can say they were born into this world with an extraordinary amount of love surrounding them. Knowing they are loved by a whole other family besides their immediate one gives them the strength and encouragement to face their challenges throughout life.

The biggest impact adoption will have on your baby will be parents who are prepared to provide them with everything they need to thrive physically and emotionally. Your baby will grow up in a loving family—perhaps surrounded by siblings or pets. And, depending on the type of adoption you choose, you can get updates about their lives through letters, emails—and even meetings if you request them. That way, you can see the direct impact your selfless choice has on your baby's life.
The impact of adoption on the world
Many people who were adopted go on to achieve amazing things—all because of the opportunity their birth mothers gave them. Steve Jobs, Faith Hill and Simone Biles are just a few of the countless adopted people who have used this gift to achieve great things.
You've made a courageous choice—one that will have a wonderful impact and outcome on many people for the rest of their lives. Including your own. You've given a family true happiness and your baby a chance at the future you hoped for them. A Guardian Angel celebrates your choice by offering compassionate adoption services that will help you make an impact that matters.