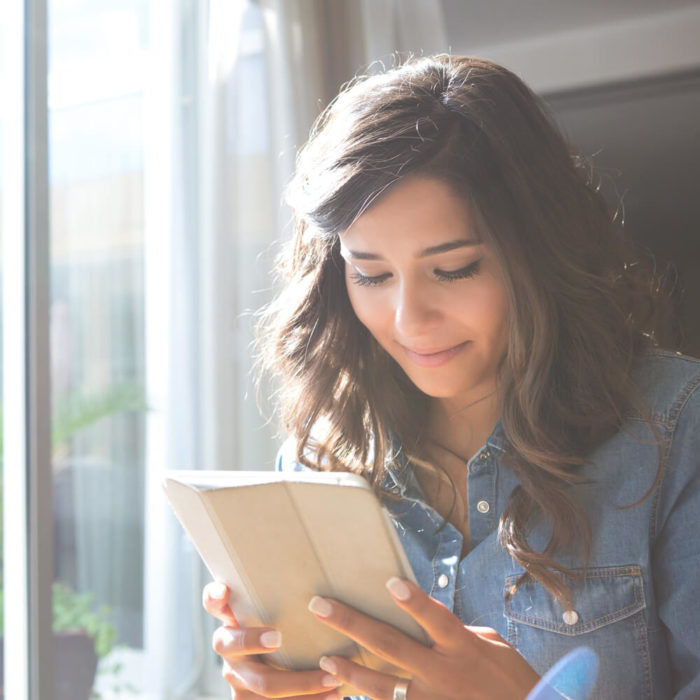 Hello! You've found us! Whether you're pregnant and looking for someone to talk to or abortion alternatives, or you know someone who is, you are welcome here. We are here to assist you in all your adoption needs.
This article is the first in a series that goes through the whole adoption process for birth mothers (six primary stages in the adoption process). We'll be going over the very first step in the adoption process, which is deciding on adoption.
First, though, we'll introduce you to the adoption process as a whole. Then we'll spend the rest of the time diving into choosing adoption: what things are important to consider with an unplanned or unwanted pregnancy and why adoption might be the best choice for you and your unborn baby.
Introduction to the Adoption Process
First things first: let's introduce you to the adoption process. With A Guardian Angel, you'll always have someone to talk to throughout this process, so don't worry about memorizing this process or being overwhelmed. We're always here to help.
The process goes like this:
Decide on adoption — choosing an abortion alternative like adoption is the important first step in the adoption process. Nothing starts until you feel sure about your decision to place your baby for adoption.
Decide on an agency — look at the services the agencies offer, the accessibility of these agencies, and how the agencies connect you to adoptive families.
Make an adoption plan — with A Guardian Angel, you'll always have someone there to make sure you plan for everything you and your baby need (and we'll take care of any legal fees that go along with the adoption process).
Choose an adoptive family — choose from families waiting to adopt a child. At A Guardian Angel, we carefully screen our adoptive families so you can be confident your baby will be in a safe
and loving environment.
Prepare for delivery — once you've made the preparations in your adoption plan, you can take care of yourself and prepare for delivery.
Recovering after delivery — you'll need a little bit of time, at least, to rest and heal after delivery. We'll still be with you during that time, and we'll have our lines open for you long afterward.
Remember, this is a brief overview of the adoption process. We have a more in-depth description of the process on our Adoption Process [link to adoption process page] page.
Deciding on adoption
If you're just beginning your adoption journey, you may not have even decided on adoption yet. You may have just learned about your pregnancy. You may have been considering your options for a while. Whatever it is, you're here now. And we're here to help you know what you should consider when deciding what to do next.
Considering abortion alternatives
In recent years, some medical centers have chosen to promote abortion as the only (or best) choice for unexpected pregnancies. But what about those who don't feel like abortion is for them? Or who feel that abortion is the last option for their baby? Adoption. Adoption is the answer that allows pregnant women to choose what's best for them and their baby without any invasive surgeries.
Considering adoption comes with a lot of different questions. How can I pay for medical expenses? How can I raise a child without a father/family support? What about my schooling? That's what A Guardian Angel is for. We offer many free services [link to free services page] to help you in your adoption journey. If you feel like adoption is the best option for you and your baby, but don't feel like you can handle a lot of the financial responsibility of pregnancy, please call us. We take care of a lot of those expenses so you don't have to worry.
If you have other questions and aren't ready to call us yet, keep reading our Finding Help with Adoption blog series or try our FAQ page. We're happy to answer any questions, so feel free to call us when you're ready to chat.
Helping your baby
As a birth mother, you feel a special connection with your unborn baby that no one else can feel. Not your mom, the baby's father, your friends, or even us. You have a special role in deciding what happens to your baby.
When choosing what to do now, take a moment to consider the best possible life for your unborn child. Are they an inspired artist? Maybe they have a beautiful voice. Or, what if they graduate at the top of their college class? There is a world of possibilities for the child, and right now, you have the opportunity to hold that door open for them, the door that leads to these possibilities. With adoption, you can give your child a chance to experience the world. But you're also giving another family the chance to experience a new world.
Blessing a family
There are a number of reasons our adoptive families come to an agency to adopt a child. Some couples can't have children of their own. Some families want to add to their family but the parents are older. Some women can have a lot of health risks if they get pregnant, so for their safety, they choose to adopt. Some families feel the desire to include someone else in their family and want to give hope to another child. Whatever their reason, they are excited as they await the right baby.
What is the right baby? Well, that's largely up to you as the birth mother. In the Adoption Plan, you can describe what kind of family you feel is best for your baby. At A Guardian Angel, you can go through profiles of our carefully screened adoptive applicants. Some hope to adopt their first child while others hope to add one more to their bunch. They come from many different backgrounds and can provide different home environments. Regardless of the family you choose, you can be sure of two things:
Your baby will be cared for in a safe and loving home.
You will be blessing a family with a piece of their story that can be your story as well.
Hope for the future
Your relationship with your child doesn't have to end at the hospital when the adoptive parents take the baby home. More often these days, birth mothers and adoptive parents choose to have an open adoption. An open adoption is one in which the birth mother can have contact with her child and the adoptive family after the adoption takes place and throughout the child's life. Of course, this is all optional, so you can do what's most comfortable for you.
This is another thing to consider when choosing a family to adopt your child. If you want to have an open adoption, how open do you want it to be? How receptive are the parents? The best adoption relationships give everyone what they need and want. With open adoptions, you can see your baby grow and experience the world, just like you imagined. It's not a fantasy: this is a very real possibility that you have the power to make come true.
Making the choice
There's a lot that goes into choosing adoption. Considering your health and future, the future of your baby, the adoptive families, and the possibility of open or closed adoptions should all be a part of your discussions.
If you want to talk with someone about making this choice, please call us at 877-742-6435. We are happy to talk about your situation and go over the adoption process with you. We stand with you.
If you've decided to place your baby for adoption, it's now time to choose an agency to work with.
Finding Help with Adoption: Decide on an Agency